Pam 'Disco' Gordon
Chair of PTA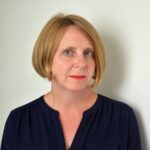 St Andrews Mum of Beth in 6R. I work full time but often from home as a business consultant, so often running around for meetings but this does give me the flexibility of being able to be involved with the PTA. I can't help out in the classrooms so this is my way of giving back.
I got involved with the PTA as a volunteer as I'm nosy and wanted to know what was going on in the school. My PTA 'gateway' event was the discos and I've been involved ever since. It's been great to meet people across the school community and be part of fun events that ultimately raise funds to benefit our children.
My PTA goals – more volunteers and use the skills in the school community for the PTA and other projects that can benefit our children.
---
Emma Kirkpatrick
Treasurer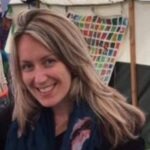 I have Holly in Year 3 and Joseph in Year 1. When the kids are at school I am an accountant and get to have cups of tea in peace in an office in central Brighton or at home when I work from there.
I am Treasurer for the PTA and so you probably see my name a lot and think I'm involved in every event but often I'm just reporting the figures and can't claim credit for the success of the event.
Sometimes I help with the organisation of events but can't help on the day and sometimes it works the other way around. It all depends on my work load at particular times of the year. Last year my input varied from hiding Easter eggs all over the school, delivering ice lollies to classes after sports days to organising the summer fair raffle.
---
Sharon Hartnell
Secretary
I'm mother to three children at St Andrews for one happy year – Dominic in Dolphins, Beatrice in 3S and Laurence in 6M. I've been involved in the PTA since Laurence started at St Andrews and enjoy helping organise events and activities and thinking with others about how we can do things that will benefit the school.
One project I took on was the class tea towels – a project run for reception and year 6 children now. I've passed on the reins of that now  but help to run the Christmas Card campaign and lend a hand for other events where I can. It's been a real pleasure to be involved with new events like wine tasting and the art auction – and old favourites like the Summer Fair.
As secretary, I'm involved in planning and working on agendas for meetings as well as developing our newsletter. There is room to expand our PR and communications and extra volunteers are very welcome!
---
Karen Phillips
Volunteer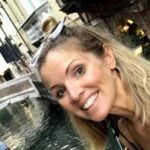 Hey, my name is Kaz and lucky mum of two gorgeous girls, Rosie in year 2 and Poppy in reception. I work for David Lewis Wealth Management on Portland road three school days a week, I'm generally seen dashing around Hove on my bike, or getting my dress caught in the bike chain.
I started attending the PTA meetings about 6 months ago to have a nosey, meet the headmaster / senior team and maybe offer up some support. I was expecting a hall full of parents squished into children's chairs and teachers lined up on the stage, but nothing could have been further from the truth! We meet in the staff room, generally there are less than 10 people, everyone who wants to can have a voice, share ideas and make plans for raising money for the school.
The two things I really enjoy about supporting the PTA is that our efforts and all the money raised really makes a different to our kids, every penny is carefully allocated to things that will support our children's learning and enjoyment – from a new stage to class funds to sports day sashes! Secondly, I've met some super talented and lovely parents, we all have a common cause, but part of the fun is developing new friendships along the way.
So my initial intention of offering some support to an event ended up as a brand new event! Our 1st wreath making evening organised with Cara, it exceeded expectations for generating funds and we hope everyone liked it as much as we loved the results!
The PTA for me is an evening with a whole variety of talented people, and of course the glass of wine at the Urchin afterwards makes it a night out!
---
Steph Kenton
Volunteer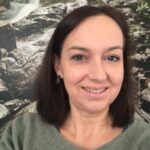 I was pretty wary of going to PTA meetings at the beginning. I felt I didn't have much to offer in the way of useful skills or brilliant ideas and I'm much more comfortable 'behind the scenes' so at first I just listened and got to understand a bit more about what the PTA did and what a difference the funds it raises makes to the day to day life in school. I didn't contribute anything much at first and then I started volunteering for a few things that I felt able to do. Over the last couple of years I've poured gallons of squash, helped out at cake sales, folded raffle tickets and played at being an Easter Bunny and a Christmas Elf. Really nothing too taxing or time consuming! And you're never on your own. There's always a few friendly faces to work with, get to know and have a chat with.
It's been brilliant to see some tangible results from the efforts everyone in the school has put in. The playground markings, the minibus and the new stage; we wouldn't have these fantastic assets to school life without everyone pulling together..
---
Samantha (Sam) Kelly
Volunteer
We got involved very early on with the PTA!  In fact in the summer before my daughter joined reception we helped man the "hook the duck" stall at the summer fair! I was keen to see the school in action, and let my daughter Megan meet a few pupils and get a feel for the school before she started.  She's now in Year 1 and loves school!
I feel very lucky to have got a place at St Andrews as I feel it's the best school for my children. My son Lucas will be joining reception in September 2021.
I've helped and done a few "new to you" uniform sales and generally helped out the PTA with anything that's going on. They are a friendly and welcoming bunch all wanting the best for our children and the children at the school. Being a Christmas elf helping the children choose and wrap presents has been a highlight so far!
I'd urge anyone to get involved as it directly helps YOUR child as well as the other school children!